Publications de 2023
Querejeta, M., Marchal, L., Pfeiffer, P., Roncoroni, M., Bretagnolle, V., Gaba, S., & Boyer, S. (2023). Environmental variables and species traits as drivers of wild bee pollination in intensive agroecosystems—A metabarcoding approach. Environmental DNA. Lien
Faure J, Mouysset L, Gaba S. Combining incentives with collective action to provide pollination and a bundle of ecosystem services in farmland, Ecosystem Services
Likhacheva K, Bretagnolle V, Arpin I (2023) An exploration of the influence of problem wickedness on project pluralism in sustainability, Sustainability Science, 1-18
Lombard Latune J., Berthet E.T., Fouqueray T., Souchère V., Frascaria-Lacoste N. Analysing the potential of serious games to raise new research questions on social-ecological systems, Natures Sciences Sociétés, 2024(32)
Romillac N, Piutti S, Slezack-Deschaumes, Gaba S. Intraspecific functional trait variation in weeds: A strategy in response to competition with crop and weed plants, Weed Research
Scheper J, Badenhausser I, Kantelhardt, Kirchweger S, Bartomeus, …, Bretagnolle V, … (2023) Biodiversity and pollination benefits trade off against profit in an intensive farming system. Proceedings of the National Academy of Sciences 120-28), e2212124120
Schneider-Bruchon T, Gaba S, Bretagnolle V. No effect of model distribution on long-term trends, even with underdispersion, Ecological Informatics
Tison L, Franc C, Burkart L, Jactel H, Monceau K, de Revel G, Thiéry D (2023) Pesticide contamination in an intensive insect predator of honey bees, Environment International 176, 107975

Berthet, E., Gaba, S.,

Bombard, C., Goinard, M., Benvegnu, N., Fournout, O., &

Bretagnolle, V.

(2023). Setting-up place-based and transdisciplinary research to foster agrifood system transformation: Insights from the Aliment'Actions project in western France.

Frontiers in Sustainable Food Systems

,

7

, 886353.

10.3389/fsufs.2023.886353

Fuentes, E., Gaffard, A., Rodrigues, A., Millet, M., Bretagnolle, V., Moreau, J., & Monceau, K. (2023). Neonicotinoids: Still present in farmland birds despite their ban. Chemosphere, 321, 138091. https://doi.org/10.1016/j.chemosphere.2023.138091
Berquer, A., Bretagnolle, V., Martin, O., & Gaba, S. (2023). Disentangling the effect of nitrogen input and weed control on crop–weed competition suggests a potential agronomic trap in conventional farming. Agriculture, Ecosystems & Environment, 345, 108232. https://doi.org/10.1016/j.agee.2022.108232
Publications de 2022
Vourc'h, G., Un, K., Berthet, E., Frey-Klett, P., Le Masson, P., Weil, B., & Lesens, O. (2022).

Design theory to better target public health priorities: An application to Lyme disease in France.

Frontiers in Public Health, 4100.

Gaffard, A., Loiseau, C., Bretagnolle, V., Pays, O., & Moreau, J. (2022). Sublethal effects of pesticide residues differ between strains of captive Grey partridge: Consequences in terms of rearing conditions. Applied Animal Behaviour Science, 257, 105791. https://doi.org/10.1016/j.applanim.2022.105791

ATTIE C., MUÑOZ A., CHEVASSON O., BRETAGNOLLE V. Captive breeding, handling and care, and the impact of releases on wild populations. In: Bretagnolle V., Traba J., Morales M. B. (eds). Little Bustard: Ecology and Conservation. Wildlife Research Monographs, Springer, Cham. 2022, 42, 193-223 – https://doi.org/10.1007/978-3-030-84902-3_10
Allen‐Perkins, A., Magrach, A., Dainese, M., Garibaldi, L. A., Kleijn, D., Rader, R., … & Montero‐Castaño, A. (2022). CropPol: A dynamic, open and global database on crop pollination. Ecology. 2022, 103, (3), e3614 (PDF)
Berthet, E. T., Bretagnolle, V., & Gaba, S. (2022). Place-based social-ecological research is crucial for designing collective management of ecosystem services. Ecosystem Services, 55, 101426.(PDF)
Biard, C., Monceau, K., Teixeira, M., Motreuil, S., Bettencourt-Amarante, S.,  Develay, L. & Moreau, J. Coccidial oocyst release: once a day or all day long? Tropical bird hosts shed new light on the adaptive significance of diurnal periodicity in parasite output. Parasitology, 149, 469-481. (PDF)
Bravo, C., Sarasa, M., Bretagnolle, V., & Pays, O. (2022). Detectability and predator strategy affect egg depredation rates: Implications for mitigating nest depredation in farmlands. Science of the Total Environment, 829, 154558.(PDF)
BRETAGNOLLE V., MAÑOSA S., MORALES M. B. Natural history of the Little Bustard: morphology, biometry, diet, sexual dimorphism, and social and breeding behaviour. In: Bretagnolle, V., Traba, J., Morales, M.B. (eds) Little Bustard: Ecology and Conservation. Wildlife Research Monographs, vol 5. Springer, Cham. 2022, 43, 29-56 – https://doi.org/10.1007/978-3-030-84902-3_3
BRETAGNOLLE V., MAÑOSA S., MOUGEOT F., MORALES M. B. Behavioural ecology of the little bustard: sexual selection and mating systems. In: Bretagnolle V., Traba J., Morales M.B. (eds) Little Bustard: Ecology and Conservation. Wildlife Research Monographs, Springer, Cham. 2022, 5, 151-171- https://doi.org/10.1007/978-3-030-84902-3_8
Bretagnolle, V., Flood, R. L., Gaba, S., & Shirihai, H. (2022). Fregetta lineata (Peale, 1848) is a valid extant species endemic to New Caledonia. Bulletin of the British Ornithologists' Club, 142(1), 111-130.(PDF)
Crochard, L., Julliard, R., Gaba, S., Bretagnolle, V., Baude, M., & Fontaine, C. (2022). Weeds from non-flowering crops as potential contributors to oilseed rape pollination. Agriculture, Ecosystems & Environment, 336, 108026.(PDF)
Décuq, C., Bourdat-Deschamps, M., Benoit, P., Bertrand, C., Benabdallah, R., Esnault, B., … & Bedos, C. (2022). A multiresidue analytical method on air and rainwater for assessing pesticide atmospheric contamination in untreated areas. Science of the Total Environment, 823, 153582. (PDF)
Downey, H., Bretagnolle, V., Brick, C., Bulman, C. R., Cooke, S. J., Dean, M., … & Sutherland, W. J. (2022). Principles for the production of evidence‐based guidance for conservation actions. Conservation Science and Practice, 4(5), e12663. (PDF)
Finger, R., & Möhring, N. (2022). The adoption of pesticide-free wheat production and farmers' perceptions of its environmental and health effects. Ecological Economics, 198, 107463.
Flood, R. L., Zufelt, K., Danzenbaker, M., Tanoi, S., Bretagnolle, V., & Shirihai, H. (2022). The dark-morph Herald Petrel Pterodroma heraldica. Bulletin of the British Ornithologists' Club, 142(3), 354-365. (PDF)
Gaffard, A., Pays, O., Monceau, K., Teixeira, M., Bretagnolle, V. & Moreau, J.Feeding on grains containing pesticide residues is detrimental to offspring development through parental effects in grey partridge. Environmental Pollution, 120005. (PDF)

Kleijn, D., Potts, S., Öckinger, E., Herzog, F., Schaller, L. L., Bartomeus, I., … & Sapundzhieva, A. (2022). Showcasing synergies between agriculture, biodiversity and ecosystem services to help farmers capitalising on native biodiversity (SHOWCASE). Research Ideas and Outcomes, 8, e90079.
Kuhn, T., Möhring, N., Töpel, A., Jakob, F., Britz, W., Bröring, S., … & Rennings, M. (2022). Using a bio-economic farm model to evaluate the economic potential and pesticide load reduction of the greenRelease technology. Agricultural Systems, 201, 103454.
Möhring, N., & Finger, R. (2022). Data on the adoption of pesticide-free wheat production in Switzerland. Data in Brief, 41, 107867.
Möhring, N., & Finger, R. (2022). Pesticide-free but not organic: adoption of a large-scale wheat production standard in Switzerland. Food Policy, 106, 102188.(PDF)
Möhring, N., Finger, R., & Dalhaus, T. (2022). Extreme heat reduces insecticide use under real field conditions. Science of the Total Environment, 819, 152043. (PDF)
Möhring, N., Huber, R., & Finger, R. (2022). Combining ex-ante and ex-post assessments to support the sustainable transformation of agriculture: the case of Swiss pesticide-free wheat production. Q Open.
Moreau, J., Monceau, K., Gonnet, G., Pfizer, M. & Bretagnolle, V. 2022. Organic farming positively affects the vitality of passerine birds in agricultural landscapes. Agriculture, Ecosystems and Environment,336, 108034 (PDF)
Moreau, J., Rabdeau, J., Badenhausser, I., Giraudeau, M., Sepp, T., Crépin, M., Gaffard, A., Bretagnolle, V. & Monceau, K. Pesticide impacts on avian species with special reference to farmland birds: A review. Environmental Monitoring and Assessment, in press. (PDF)
Orwin, K. H., Mason, N. W., Berthet, E. T., Grelet, G., Mudge, P., & Lavorel, S. (2022). Integrating design and ecological theory to achieve adaptive diverse pastures. Trends in Ecology &
Pelosi, C., Bertrand, C., Bretagnolle, V., Coeurdassier, M., Delhomme, O., Deschamps, M., … & Fritsch, C. (2022). Glyphosate, AMPA and glufosinate in soils and earthworms in a French arable landscape. Chemosphere, 301, 134672. https://doi.org/10.1016/j.chemosphere.2022.134672
Perrot, T., Bretagnolle, V., & Gaba, S. (2022). Environmentally‐friendly landscape management improves oilseed rape yields by increasing pollinators and reducing pests. Journal of Applied Ecology. (PDF)
Querejeta, M., Lefort, M. C., Bretagnolle, V., & Boyer, S. (2022). Metabarcoding faecal samples to investigate spatiotemporal variation in the diet of the endangered Westland petrel (Procellaria westlandica). Peer Community in Ecology.
Rabdeau, J., Desbonnes, M., Bretagnolle, V., Moreau, J. & Monceau, K. Does anthropization affect the physiology, the behaviour and the life-history traits of Montagu's harrier chicks? Animal Conservation, in press.
Ragué, M., Bretagnolle, V., Martin, O., Perrot, T., Gautier, J. L., Carpentier, F., & Gaba, S. (2022). Pollination efficiency in farmland landscapes: exploring the relative roles of spillover, dilution and complementarity between habitats. Landscape Ecology, 1-21. (PDF)
Publications de 2021
BRETAGNOLLE V. Sortir de l'Anthropocène. Avec V. Tardieu. Editions du CNRS. 2021. A commander ici
BOURGEOIS B., MUNOZ, F., GABA S., DENELLE P., FRIED G., STORKEY J., VIOLLE C. Functional biogeography of weeds reveals how anthropogenic management blurs trait–climate relationships. Journal of Vegetation Science, 32(2), e12999. 2021 (PDF)
FRIED G., ARMENGOT L., STORKEY J., BOURGEOIS B., GABA S., VIOLLE C., MUNOZ F. Do ecological specialization and functional traits explain the abundance-frequency relationship? Arable weeds as a case study. Journal of Biogeography.  2021 (PDF)
GABA S., BRETAGNOLLE V. Chapter 14. Designing multifunctional and resilient agricultural landscapes: lessons from long-term monitoring of biodiversity and land use. In: C. Hurford et al. (eds.), The Changing Status of Arable Habitats in Europe. Springer Nature Switzerland AG 2020. 2021, 203-224 (PDF)
Louafi, S., Thomas, M., Berthet, E. T., Pélissier, F., Vaing, K., Jankowski, F., … & Leclercq, M. (2021).

Crop Diversity Management System Commons: Revisiting the Role of Genebanks in the Network of Crop Diversity Actors.

Agronomy, 11(9), 1893.
HARMANGE C., BRETAGNOLLE V., PAYS O., SARASA M., MOREAU J. Linking personality and health to use of space in the gray partridge: perspectives for management. European Journal of Wildlife Research. 2021, 67, 81 (PDF)
HOUTE S. La nature, une « histoire » de perception. Cistude. 2021, 132, 13-15 (PDF)
HOUTE S. Les ruchers communaux, lieu d'apprentissage collectif et de création d'un sens commun. Dossier Comment sauver l'abeille noire et les races locales. Abeilles en liberté – sauver l'abeille locale. 2021, 6, 58-59 (PDF)
LE PROVOST G., BADENHAUSSER I., VIOLLE C., REQUIER F., D'OTTAVIO M., RONCORONI M., GROSS L., GROSS N. Grassland-to-crop conversion in agricultural landscapes has lasting impact on the trait diversity of bees. Landscape Ecology. 36, 281-295 (PDF)
MONTOYA D., HAEGEMAN B., GABA S., MAZANCOURT C. De, LOREAU M. Habitat fragmentation and food security in crop pollination systems. Journal of Ecology. 2021, 109, (471), 2991-3006 (PDF)
MOREAU J., MONCEAU K., CREPIN M., TOCHON F.D., MONDET C., FRAIKIN M., … , BRETAGNOLLE V. Feeding partridges with organic or conventional grain triggers cascading effects in life-history traits. Environmental Pollution, 278, 116851. 2021 (PDF)
PELOSI C., BERTRAND C., DANIELE G., COEURDASSIER M., BENOIT P., NELIEU S., LAFAY F., BRETAGNOLLE V., GABA S., VULLIET E., FRITSCH C. Residues of currently used pesticides in soils and earthworms: A silent threat? Agriculture, Ecosystems and Environment. 2021, 305, 107167 (PDF)
PERROT T., RUSCH A., COUX C., GABA S., BRETAGNOLLE V. Proportion of grassland at landscape scale drives natural pest control services in agricultural landscapes. Frontiers in Ecology and Evolution. 2021, 9, 607023 (PDF)
RABDEAU J., ARROYO B., MOUGEOT F., BADENHAUSSER I., BRETAGNOLLE V., MONCEAU K. Do human infrastructures shape nest distribution in the landscape depending on individual personality in a farmland bird of prey? Journal of Animal Ecology. 2021, 90, (12), 2848-2858 (PDF)
RABDEAU J., BADENHAUSSER I., GAFFARD A., MANGELINCK C., MOREAU J., BRETAGNOLLE V., MONCEAU K. Assortative pairing for boldness and consequences for reproductive success in Montagu's harrier. Biological Journal of the Linnean Society. 2021, 132, 759-773 (PDF)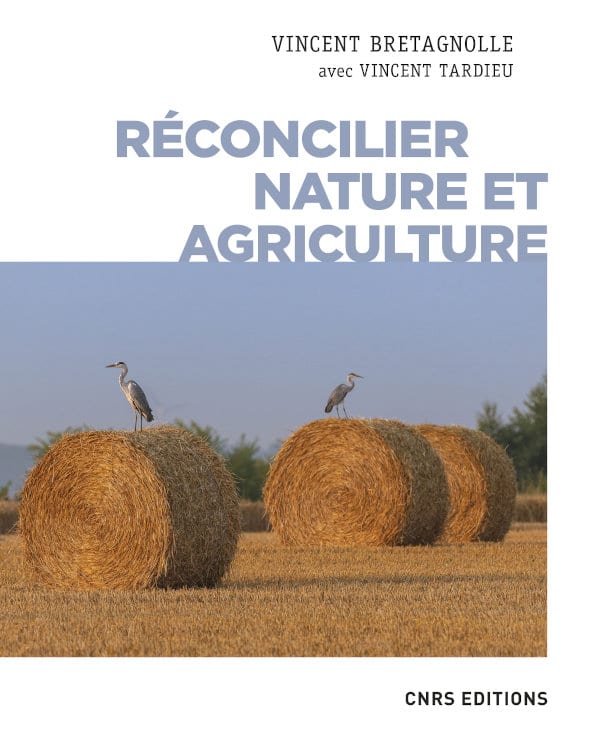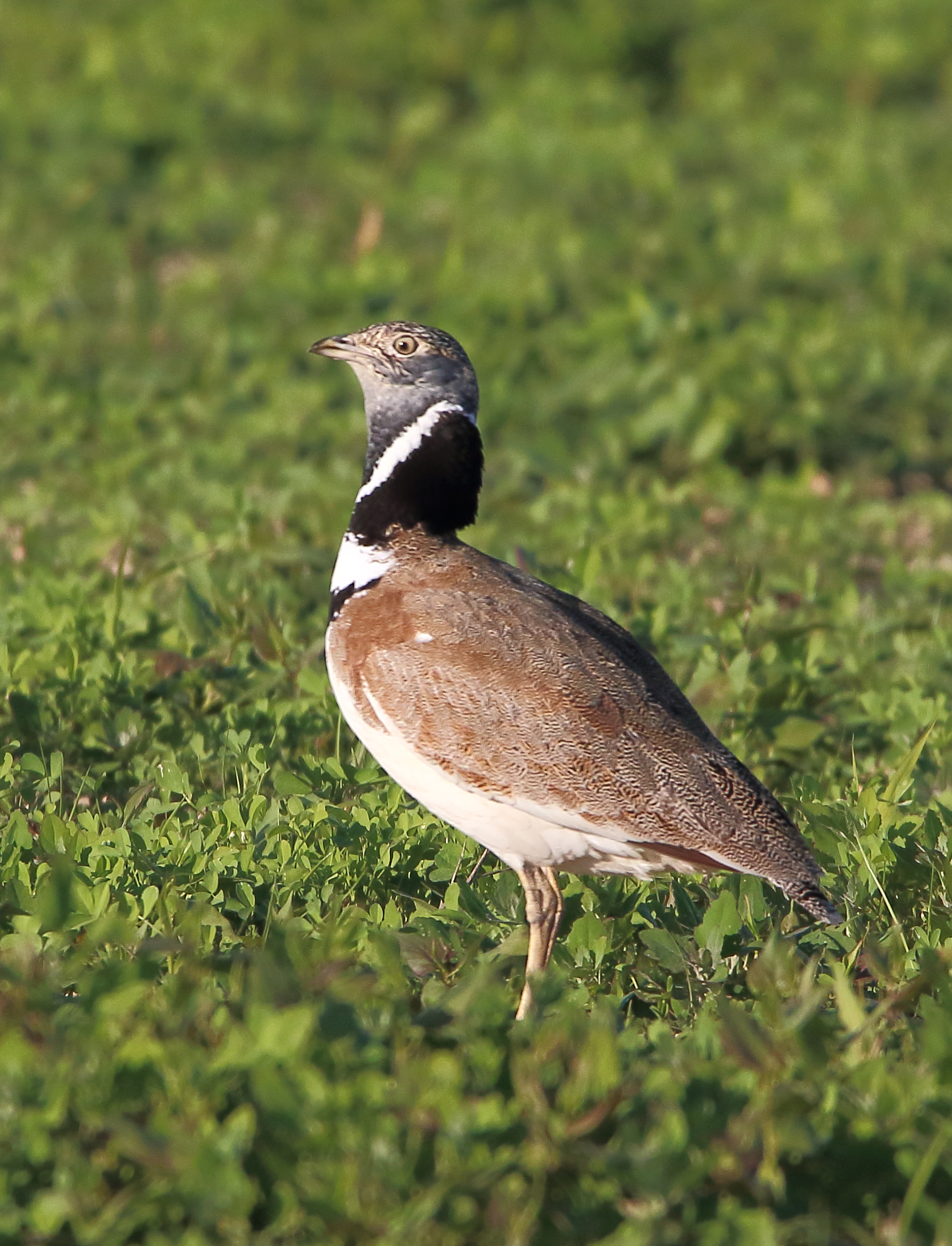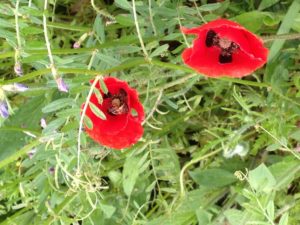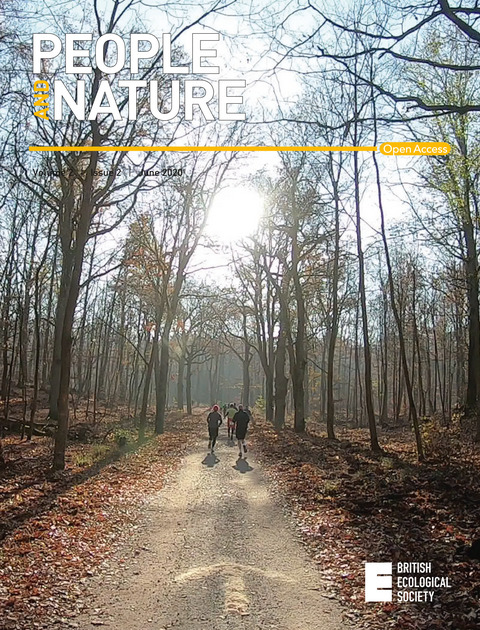 Publications de 2020
ALIGNIER A., SOLE-SENAN X. O., ROBLEÑO I., BARAIBAR B., FAHRIG L., GIRALT D., GROSS N., MARTIN J.-L., RECASENS J., SIRAMI C., SIRIWARDENA G., BOSEM BAILLOD A., BERTRAND C., CARRIE R., HASS A., HENCKEL L., MIGUET P., BADENHAUSSER I., BAUDRY J., BOTA G., BRETAGNOLLE V., BROTONS L., BUREL F., CALATAYUD F., CLOUGH Y., GEORGES R., GIBON A., GIRARD J., LINDSAY K., MINANO J., MITCHELL S., PATRY N., POULIN B., TSCHARNTKE T., VIALATTE A., VIOLLE C., YAVERSCOVSKI N., BATARY P. Configurational crop heterogeneity increases within-field plant diversity. Journal of Applied Ecology. 2020, 57, 654-663 (PDF)
ARROYO, B., MOUGEOT, F., BRETAGNOLLE, V. Behavioural responses of Montagu´ s harrier females to nest visits and relationships with breeding success. CSIC. 2020 [DataSet]
BADENHAUSSER I., GROSS N., MORNET V., RONCORONI M., SAINTILAN A., RUSCH A. Increasing amount and quality of green infrastructures at different scales promotes biological control in agricultural landscapes. Agriculture, Ecosystems and Environment. 2020, 290, 106735 (PDF)
BOURGEOIS, B, GABA S., PLUMEJEAUD C., BRETAGNOLLE V. Weed diversity is driven by complex interplay between multi-scale dispersal and local filtering. Proceedings of Royal Society B. 2020 (PDF)
BRAVO C., PAYS O., SARASA M., BRETAGNOLLE V. Revisiting an old question: Which predators eat eggs of ground-nesting birds in farmland landscapes? Science of The Total Environment. 2020, 744, 140895 (PDF)
CARMONA, C.P., GUERRERO, I., PECO, B., MORALES, M.B., ONATE, J.J., PART, T., TSCHARNTKE, T., LIIRA, J., AAVIK, T., EMMERSON, M., BERRNDSE, F., CERYNGIER, P., BRETAGNOLLE, V., WEISSER, W.W., BENGTSSON, J. (2020), Agricultural intensification reduces plant taxonomic and functional diversity across European arable systems. Functional Ecology. (PDF)
CARTER, CA, BERTHET, E., BOSCHET, C., BOULEAU, G., BRETAGNOLLE, V., CANDAU J., et al. La gouvernance de la biodiversité en Nouvelle-Aquitaine: enjeux et défis. Rapport Ecobiose. 2020. (PDF)
CHAMBON, R., LATRAUBE, F., BRETAGNOLLE, V., PAILLISSON. Sex-Specific Contributions to Reproduction in Whiskered Tern Chlidonias hybrida Colonies of Varying Breeding Density. Ardeola, 67 (1), 113-125 (PDF)
DEROULERS, P., GAUFFRE, B., EMERIAU, S., HARISMENDY, A., BRETAGNOLLE, V. Towards a standardized experimental protocol to investigate interactions between weed seeds and ground beetles (Carabidae, Coleoptera). Arthropod-Plant Interactions. 2020. 14 (1), 127-138 (PDF)
GABA, S., BRETAGNOLLE, V. 2020. Social–ecological experiments to foster agroecological transition. People And Nature. 2020. 2(2) 3317-327.(PDF)
GABA S., CHEVIRON N., PERROT T., PIUTTI S., GAUTIER J-L., BRETAGNOLLE V. Weeds enhance multifunctionality in Arable Lands in South-West of France. Frontiers in Sustainable Food Systems. 2020, 4, 71 (PDF)
GARCIA, J.T., DOMINGUEZ-VILLASENOR, J., ALDA, F. et al. A complex scenario of glacial survival in Mediterranean and continental refugia of a temperate continental vole species (Microtus arvalis) in Europe. Journal Of Zoological Systematics And Evolutionary Research. 2020. 58: 459-474 (PDF)
LE PROVOST, G., BADENHAUSSER, I., LE BAGOUSSE-PINGUET, Y. et al. Land-use history impacts functional diversity across multiple trophic groups. Proceedings of the National Academy of Sciences (PNAS). 2020. 117: 1573-1579 (PDF)
LI, P, KLEIJN, D, BADENHAUSSER, I, ZARAGOZA-TRELLO C, GROSS N, RAEMAKERS I, SCHEPER J. The relative importance of green infrastructure as refuge habitat for pollinators increases with local land‐use intensity. Journal of Applied Ecology. 2020; 00: 1– 10. https://doi.org/10.1111/1365-2664.13658 (PDF)
MONTOYA, D., GABA, S., DE MAZANCOURT, C. et al. Reconciling biodiversity conservation, food production and farmers' demand in agricultural landscapes. Ecological Modelling. 2020, 416: 108889(PDF)
MUNOZ F., FRIED G., ARMANGOT A., BOURGEOIS B., BRETAGNOLLE V., CHADOEUF J., MAHAUT L., PLUMEJEAUD C., STORKEY J., VIOLLE C., GABA S. Ecological specialization and rarity of arable weeds: insights from a comprehensible survey in France. Plants. 2020 (PDF)
PETIT S., AVIRON S., CAQUET T., DECONCHAT M., GABA S., GASCUEL C., JACTEL H., HANNACHI M., LAVIGNE C., MARTINET V., PAPAIX J., PLANTARD O., RANJARD L., VOLTZ M. Valoriser les processus écologiques, hydrobiogéochimiques dans des paysages multifonctionnels. In: L'agroécologie : des recherches pour la transition des filières et des territoires. Editeurs : Thierry Caquet, Chantal Gascuel et Michèle Tixier-Boichard. Collection Matière à débattre et décider. 2020, 3, 47-58
PILOTTO F., KÜHN I., ADRIAN R., ALBER R., ALIGNIER A., ANDREWS C., BÄCK J., BARBARO L., BEAUMONT D., BEENAERTS N., BENHAM S., BOUKAL D. S., BRETAGNOLLE V., CAMATTI E., CANULLO R., CARDOSO P. G., ENS B. J., EVERAERT G., EVTIMOVA V., FEUCHTMAYR H., GARCIA-GONZALEZ R., GOMEZ GARCIA D., GRANDIN U., GUTOWSKI J. M., HADAR L., HALADA L., HALASSY M., HUMMEL H., HUTTUNEN K.-L., JAROSZEWICZ B., JENSEN T. C., KALIVODA H., SCHMIDT I. K., KRÖNCKE I., LEINONEN R., MARTINHO F., MEESENBURG H., MEYER J., MINERBI S., MONTEITH D., NIKOLOV B. P., ORO D., OZOLINS D., PADEDDA B. M., PALLETT D., PANSERA M., PARDAL M. Â., PETRICCIONE B., PIPAN T., PÖYRY J., SCHÄFER S. M., SCHAUB M., SCHNEIDER S. C., SKUJA A., SOETAERT K., SPRINGE G., STANCHEV R., STOCKAN J. A., STOLL S., SUNDQVIST L., THIMONIER A., VAN HOEY G., VAN RYCKEGEM G., VISSER M. E., VORHAUSER S., HAASE P. Meta-analysis of multidecadal biodiversity trends in Europe. Nature Communications. 2020, 11, (1), 3486 (PDF)
PRADO A., REQUIER F., CRAUSER D., LE CONTE Y., BRETAGNOLLE V., ALAUX C. Honeybee lifespan: the critical role of pre-foraging stage. Royal Society Open Science. 2020, 7, 200998 (PDF)
REQUIER F., HENRY M., DECOURTYE A., BRUN F., AUPINEL P., REBAUDO F., BRETAGNOLLE V. Measuring ontogenetic shifts in central-place foraging insects: a case study with honey bees. Journal of Animal Ecology. 2020, 89, (8), 1860-1871 (PDF)
RINAUD T., HARMANGE C., PAYS O., SARASA M., SAILLARD M., BRETAGNOLLE V. Interspecific competition between two partridges in farmland landscapes. Animal Behaviour. 2020, 165, 23e34 (PDF)
WINTERMANTEL, D., ODOUX, J-F., DECOURTYE, A. et al. Neonicotinoid-induced mortality risk for bees foraging on oilseed rape nectar persists despite EU moratorium. Science of the Total Environment. 2020, 704: 135400 (PDF)
Publications de 2019
BERTHET E. T., BRETAGNOLLE V., LAVOREL S., SABATIER R., TICHIT M., SEGRESTIN B. Applying ecological knowledge to the innovative design of sustainable agroecosystems. Journal of Applied Ecology. 2019, 56, (1), 44-51 (PDF)
BOURGEOIS B., MUNOZ F., FRIED G., MAHAUT L., ARMENGOT L., DENELLE P., STORKEY J., GABA S., VIOLLE C. What makes a weed a weed? A large-scale evaluation of arable weeds through a functional lens. American Journal of Botany. 2019, 106, (1), 1-11 (PDF)
BRETAGNOLLE V., TERRAUBE J. Chapter 15: Predator-prey interactions and climate change. In: Effects of Climate Change on Birds. Second Edition. Edited by Peter O. Dunn and Anders Pape Møller: Oxford University Press. 2019, 199-220 (PDF)
CATARINO R., GABA S., BRETAGNOLLE V. Experimental and empirical evidence shows that reducing weed control in winter cereal fields is a viable strategy for farmers. Scientific Reports. 2019, 9, 9004 (PDF)
CATARINO R., BRETAGNOLLE V., PERROT T., VIALLOUX F., GABA S. Bee pollination outperforms pesticides for oilseed crop production and profitability. Proceedings of The Royal Society B. 2019, 286, 20191550 (PDF)
DAINESE M., MARTIN E A., AIZEN M., ALBRECHT M., BARTOMEUS I., BOMMARCO R., … & GHAZOUL J. A global synthesis reveals biodiversity-mediated benefits for crop production. Sciences Advances. 2019, 5:eaax0121.
DEROULERS P., BRETAGNOLLE V. The consumption pattern of 28 species of carabid beetles (Carabidae) to a weed seed, Viola arvensis. Bulletin of Entomological Research. 2019, 109, (2), 229-235 (PDF)
GABA S., DEROULERS P., BRETAGNOLLE F., BRETAGNOLLE V. Lipid content drives weed seed consumption by ground beetles (Coleopterea, Carabidae) within the smallest seeds. Weed Research. 2019, 59, (3), 170-179 (PDF)
HARMANGE C., BRETAGNOLLE V., SARASA M., PAYS O. Changes in habitat selection patterns of the gray partridge Perdix perdix in relation to agricultural landscape dynamics over the past two decades. Ecology and Evolution. 2019, 9, (9), 5236-5247 (PDF)
HENCKEL L., MEYNARD C. N., DEVICTOR V., MOUQUET N., BRETAGNOLLE V. On the relative importance of space and environment in farmland bird community assembly. Plos One. 2019, 14, (3), e0213360 (PDF)
MAHAUT L., GABA S., FRIED G. A functional diversity approach of crop sequences reveals that weed diversity and abundance show different responses to environmental variability. Journal of Applied Ecology. 2019, 56, 1400–1409 (PDF)
MILLON A., DANOVARO C., PRINTEMPS T., LEROUX A. B., SCHLAICH A. E., VILLERS A., BOURRIOUX J.‐L., BRETAGNOLLE V. Disentangling the effects of environmental conditions on wintering and breeding grounds on age‐specific survival rates in a trans‐Saharan migratory raptor. Journal of Avian Biology. In press (PDF)
MÖHRING N., GABA S., FINGER R. Quantity based indicators fail to identify extreme pesticide risks. Science of the Total Environment. 2019, 646, 503-523 (PDF)
MONTOYA D., HAEGEMAN B., GABA S., DE MAZANCOURT C., BRETAGNOLLE V., LOREAU M. Trade‐offs in the provisioning and stability of ecosystem services in agroecosystems. Ecological Applications. In press (PDF)
PERROT T., GABA S., RONCORONI M., GAUTIER J.-L., SAINTILAN A., BRETAGNOLLE V. Experimental quantification of insect pollination onsunflower yield, reconciling plant and field scale estimates. Basic and Applied Ecology. 2019, 34, 75-84 (PDF)
PLUMEJEAUD-PERREAU C., QUINTON E., PIGNOL C., LINYER H., ANCELIN J., CIPIÈRE S., HEINTZ W., ROUAN M., DAMY S., BRETAGNOLLE V. Towards better traceability of field sampling data. Computers & Geosciences. 2019, 129, 82-91 (PDF)
RABDEAU J., BADENHAUSSER I., MOREAU J., BRETAGNOLLE V., MONCEAU K. To change or not to change experimenters: Caveats for repeated behavioural and physiological measures in Montagu's Harrier. Journal of Avian Biology. 2019 (PDF)
RIBOUT C., VILLERS A., RUAULT S., BRETAGNOLLE V., PICARD D., MONCEAU K., GAUFFRE B. Fine-scale genetic structure in a high dispersal capacity raptor, the Montagu's harrier (Circus pygargus), revealed by a set of novel microsatellite loci. Genetica. 2019, 147, (1), 69-78 (PDF)
RODRÍGUEZ A., ARCOS J. M., BRETAGNOLLE V., DIAS M. P., HOLMES N. D., LOUZAO M, PROVENCHER J., RAINE A. F., RAMÍREZ F., RODRÍGUEZ B., RONCONI R. A., TAYLOR R. S., BONNAUD E., BORRELLE S. B., CORTÉS V., DESCAMPS S., FRIESEN V. L., GENOVART M., HEDD A., HODUM P., HUMPHRIES G. R. W., LE CORRE M., LEBARBENCHON C., MARTIN R., MELVIN E. F., MONTEVECCHI W. A., PINET P., POLLET I. L., RAMOS R., RUSSELL J. C., RYAN P. G., SANZ-AGUILAR A., SPATZ D. R., TRAVERS M., VOTIER S. C., WANLESS R. M., WOEHLER E., CHIARADIA A. Future directions in conservation research on petrels and shearwaters. Frontiers in Marine Science. 2019, 6, 94 (PDF)
ROLLIN O., PEREZ-MENDEZ N., BRETAGNOLLE V., HENRY M. Preserving habitat quality at local and landscape scales increases wild bee diversity in intensive farming systems. Agriculture Ecosystems & Environment. 2019, 275, 73-80 (PDF)
SIRAMI C., GROSS N., BOSEM BAILLOD A., BERTRAND C., CARRIE R., HASS A., HENCKEL L., MIGUET P., VUILLOT C., ALIGNIER A., GIRARD J., BATARY P., CLOUGH Y., VIOLLE C., GIRALT D., BOTA G., BADENHAUSSER I., LEFEBVRE G., GAUFFRE B., VIALATTE A., CALATAYUD F., GIL-TENA A., TISCHENDORF L., MITCHELL S., LINDSAY K., GEORGES R., HILAIRE S., RECASENS J., ORIOL SOLE-SENAN X., ROBLEÑO I., BOSCH J., BARRIENTOS J. A., RICARTE A., MARCOS-GARCIA M. Á., MIÑANO J., MATHEVET R., GIBON A., BAUDRY J., BALENT G., POULIN B., BUREL F., TSCHARNTKE T., BRETAGNOLLE V., SIRIWARDENA G., OUIN A., BROTONS L., MARTIN J.-L., FAHRIG L. Increasing crop heterogeneity enhances multitrophic diversity across agricultural regions. Proceedings of the National Academy of Sciences (PNAS). 2019, 116, (33), 16442-16447 (PDF)
WINTERMANTEL D., ODOUX J.‐F., CHADŒUF J., BRETAGNOLLE V. Organic farming positively affects honeybee colonies in a flower‐poor period in agricultural landscapes. Journal of Applied Ecology. 2019, 56, (8),1960-1969 (PDF)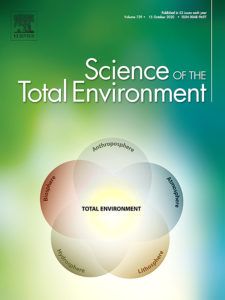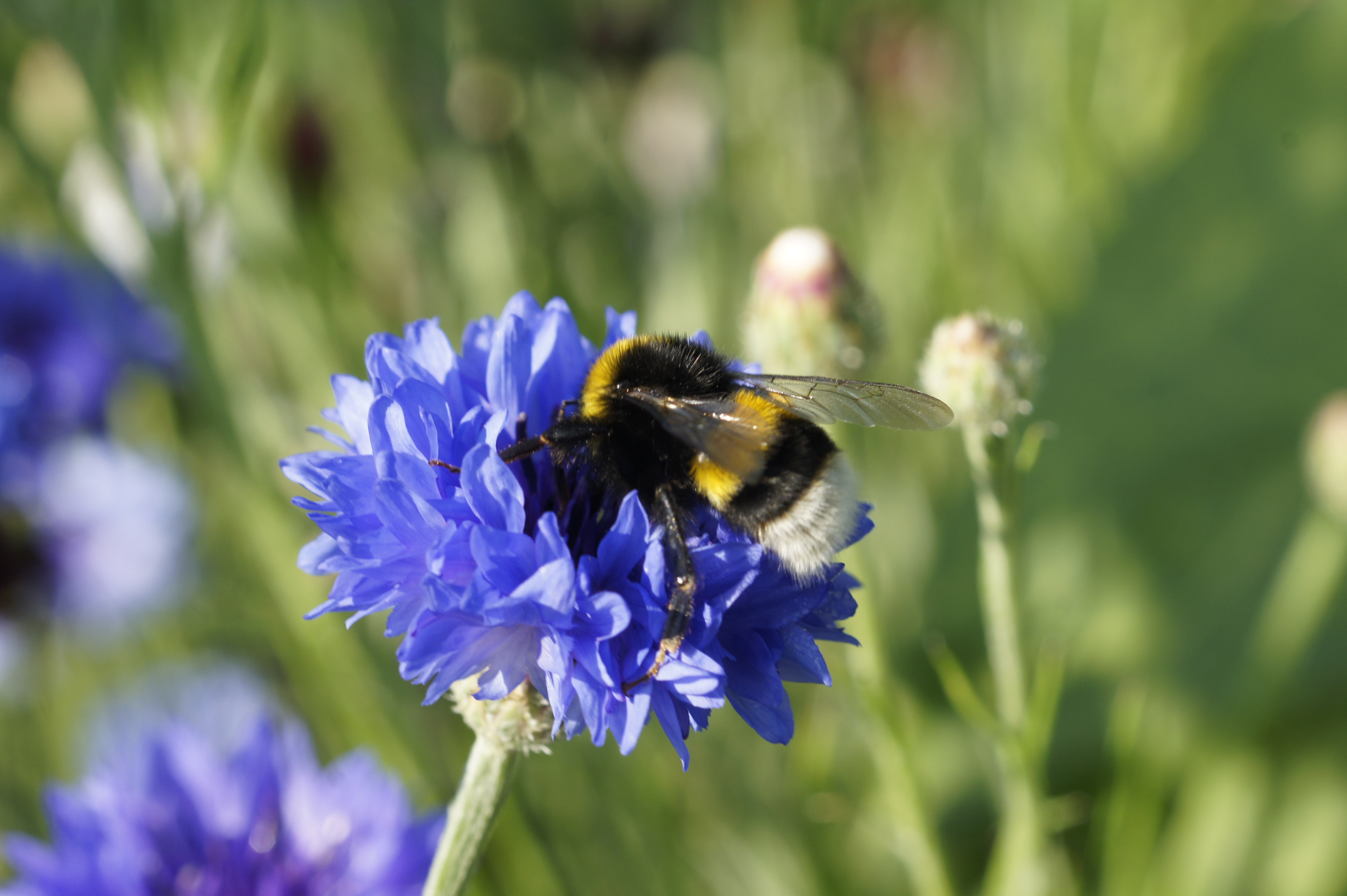 Publications de 2018
BORIES O., RIBRAULT C., CAUSSE-KAPOSZTAS F., HOUTE S., BARBEAU E., et al.. L'habitant-chercheur : nouvelle figure des sciences impliquées. Projets de paysage : revue scientifique sur la conception et l'aménagement de l'espace, Ecole nationale supérieure du paysage de Versailles, 2018, Matières premières (Paysage et didactique) (LIEN )
BRETAGNOLLE V., BERTHET E., GROSS, N., GAUFFRE B., PLUMEJEAUD C., HOUTE S., BADENHAUSSER I., MONCEAU K., ALLIER F., MONESTIEZ P., GABA S. Towards sustainable and multifunctional agriculture in farmland landscapes: Lessons from the integrative approach of a French LTSER platform. Science of the Total Environment. 2018 627, 822-834. (PDF)
BRETAGNOLLE V., BERTHET E., GROSS, N., GAUFFRE B., PLUMEJEAUD C., HOUTE S., BADENHAUSSER I., MONCEAU K., ALLIER F., MONESTIEZ P., GABA S. Description of long-term monitoring of farmland biodiversity in a LTSER. Data in Brief. 19, 1310-1313 (PDF)
CHADOEUF J., MILLON A., BOURRIOUX J.-L., PRINTEMPS T., VAN HECKE B., LECOUSTRE V., BRETAGNOLLE V. Modelling unbiased dispersal kernels over continuous space by accounting for spatial heterogeneity in marking and observation efforts. Methods in Ecology and Evolution. 2018, 9, (2), 331-339 (PDF)
GABA S., CANEILL J., NICOLARDOT B., PERRONNE R., BRETAGNOLLE V. Crop competition has a higher potential than farming practices to regulate weeds. Ecosphère. 9, (10), e02413 (PDF)
GABA S., ALIGNIER A., AVIRON S., BAROT S., BLOUIN M., HEDDE M., JABOT F., VERGNES A., BONIS A., BONTHOUX S.,  BOURGEOIS B., BRETAGNOLLE V., CATARINO R., COUX C., GARDARIN A., GIFFARD B., LE GAL A., LECOMTE J., MIGUET P.,  PIUTTI S., RUSCH A., ZWICKE M., COUVET D. Chapter 1. Ecology for sustainable and multifunctional agriculture. Sustainable Agriculture Reviews, Ecology for Agriculture. 2018, 28, 362 (PDF)
MOUGIN C., GOUY V., BRETAGNOLLE V., BERTHOU J., ANDRIEUX P., ANSART P., BENOIT M., COEURDASSIER M., COMTE I., DAGÈS C., DENAIX L., DOUSSET S., DUCREUX L., GABA S., GILBERT D., IMFELD G., LIGER L., MOLÉNAT J., PAYRAUDEAU S., SAMOUELIAN A., SCHOTT C., TALLEC G., VIVIEN E., VOLTZ M. RECOTOX, a French initiative in ecotoxicology-toxicology to monitor, understand and mitigate the ecotoxicological impacts of pollutants in socioagroecosystems. Environmental Science and Pollution Research. 2018, In press (PDF)
PERROT T., GABA S., RONCORONI M., GAUTIER J.-L., BRETAGNOLLE V. Bees increase oilseed rape yield under real field conditions. Agriculture, Ecosystems and Environment. 2018, 266, 39-48 (PDF)
PLUMEJEAUD C., POITEVIN C., BRETAGNOLLE V. Visualization on the web of 20 years of crop rotation and wildlife co-evolutions. Proceedings International Cartographic Association. 2018, 1, 93 (PDF)
POWOLNY T., ERAUD C., LEREST K., BRETAGNOLLE V. Seed depletion and landscape structure affect aggregative response in two wintering passerine birds. Bird Study. 2018, 65, (1), 98-107
TERRAUBE J., BRETAGNOLLE V. Top‐down limitation of mesopredators by avian top predators: a call for research on cascading effects at the community and ecosystem scale. Ibis, 2018, 160, 693-702 (PDF)
Publications de 2017
ARROYO B., MOUGEOT F., BRETAGNOLLE V. Individual variation in behavioural responsiveness to humans leads to differences in breeding success and long-term population phenotypic changes. Ecology Letters. 2017 20, (3), 317-325
BONTHOUX S., BALENT G., AUGIRON S., BAUDRY J., BRETAGNOLLE V. Geographical generality of bird-habitat relationships depends on species traits. Diversity and Distributions. 2017, 23, 1343–1352 (PDF)
GABRIEL E., BONNEU F., MONESTIEZ P., CHADŒUF J. Adapted kriging to predict the intensity of partially observed point process data. Spatial Statistics. In press (PDF)
GILABERT A., GAUFFRE B., PARISEY N., LE GALLIC J.-F., LHOMME P., BRETAGNOLLE V., DEDRYVER C.-A., BAUDRY J., PLANTEGENEST M. Influence of the surrounding landscape on the colonization rate of cereal aphids and phytovirus transmission in autumn. Journal of Pest Science. 2017, 90, (2), 447-457 (PDF)
HENRY M., BECHER M. A., OSBORNE J. L., KENNEDY P., AUPINEL P., BRETAGNOLLE V., BRUN F., GRIMM V., HORN J., REQUIER F. Predictive systems models can help elucidate bee declines driven by multiple combined stressors. Apidologie. 2017, 48, (3), 328-339 (PDF)
LE PROVOST G., GROSS N., BORGER L., DERAISON H., RONCORONI M., BADENHAUSSER I. Trait-matching and mass effect determine the functional response of herbivore communities to landuse intensification. Functional Ecology. (PDF) Résumé de l'article ici
MUNOZ F., FRIED G., ARMENGOT L., BOURGEOIS B., BRETAGNOLLE V., CHADOEUF J, …, GABA S. Database of weeds in cultivation fields of France and UK, with ecological and biogeographical information (Version 1.0.0) [Data set]. Zenodo. (DATA)
MARREC R., CARO G., MIGUET P., BADENHAUSSER I., PLANTEGENEST M., VIALATTE A., BRETAGNOLLE V., GAUFFRE B. Spatiotemporal dynamics of the agricultural landscape mosaic drives distribution and abundance of dominant carabid beetles. Landscape Ecology. 2017, 32, (12), 2383-2398
REQUIER F., ODOUX J.-F., HENRI M., BRETAGNOLLE V. The carry-over effects of pollen shortage decrease the survival of honeybee colonies in farmlands. Journal of Applied Ecology. 2017, 54, (4), 1161-1170 (PDF)
SCHLAICH A. E., BOUTEN W., BRETAGNOLLE V., HELDBJERG H., KLAASSEN R. H. G., SØRENSEN I. H., VILLERS A., BOTH C. A circannual perspective on daily and total flight distances in a long-distance migratory raptor, the Montagu's harrier, Circus pygargus. Biology Letters. 2017, 13, 20170073  (PDF)
Publications de 2015
AUGIRON S., GANGLOFF B., BRODIER S., CHEVREUX F., BLANC J.-F., PILARD P., COLY A., SONKO A., SCHLAICH A., BRETAGNOLLE V., VILLERS A. Winter spatial distribution of threatened acridivorous avian predators: implications for their conservation in a changing landscape. Journal of Arid Environments. 2015, 113, 145-153 (PDF)
BADENHAUSSER I., GROSS N., CORDEAU S., BRUNETEAU L., VANDIER M. 2015. Enhancing grasshopper (Orthoptera: Acrididae) communities in sown margin strips: the role of plant diversity and identity. Arthropod plant interactions, 9, 333-346
BA-HUY T., PLUMEJEAUD-PERREAU C., BOUJU A., BRETAGNOLLE V. 2015. A Semantic Mediator for Handling Heterogeneity of Spatio-Temporal Environment Data. In: E. Garoufallou, R. J. Hartley, P. Gaitanou (eds) "9th Research Conference, MTSR 2015, Metadata and Semantics Research", Sep 2015, Manchester, United Kingdom. Springer. 10.1007/978-3-319-24129-6.
BRETAGNOLLE V., GABA S. 2015. Weeds for bees ? A review. Agronomy for Sustainable Management. 2015, 35(3), pp 891-909
DERAISON H., BANDEHAUSSER I., BORGER L., GROSS N.2015. Herbivore effect traits and their impact on plant community biomass: an experimental test using grasshoppers. Functional Ecology. 2015, 29, 650-651
DERAISON, H., BADENHAUSSER, I., LOUEILLE, N., SCHERBER, C., GROSS, N. 2015. Functional trait diversity across trophic levels determine herbivores impact on plant community biomass. Ecology Letters 12: 1346-1355. 10.1111/ele.12529
ERAUD C, CADET E, POWOLNY T, GABA S, BRETAGNOLLE F, BRETAGNOLLE V. 2015. Weed seeds, not grain, contribute to the diet of wintering skylarks in arable farmlands of Western France. European Journal of Wildlife Research. 2015, 61,151-161
GAUFFRE B., MALLEZ S., LITRICO I., DELAUNAY S., BADENHAUSSER I. 2015. Effects of landscape structure on the spatial and generic patterns of a flightless grasshopper (Orthoptera: Acrididae). Molecular Ecology, 24, 1713-1728
HENCKEL L., BORGER L., MEISS H., GABA S., BRETAGNOLLE V. Organic fields sustain weed metacommunity dynamics in farmland landscapes. Proceedings of the Royal Society. 2015, 282, 20150002 (PDF)
HENRY, M., CERRUTTI, N., AUPINEL, P., DECOURTYE, A., GAYRARD, M., ODOUX, J.-F., PISSARD, A., RÜGER, C. & BRETAGNOLLE, V. 2015. Bridging the gap between laboratory and field toxicity assessment in honeybees. Proceedings ROY. SOC. B, London 20152110. http://dx.doi.org/10.1098/rspb.2015.2110
JULIER, B., GASTAL, F., LOUARN, G., BADENHAUSSER, I., ANNICCHIARICO, P., CROCQ, G., LE CHATELIER, D., GUILLEMOT, E., EMILE, J.C. Alfalfa (lucerne) in European cropping systems. 2015 In : Murphy-Bokern, D., Stoddard, F., and Watson, C. Innovations in legume cropping for Europe. CABI.
KAMENOVA, S; BRETAGNOLLE, V; PLANTEGENEST, M. 2015. High-throughput molecular approach for quantifying pest regulation services and disservices provided by farmland insect communities. Genome 58: 235-235
KLEIJN D, WINFREE R, BARTOMEUS I, CARVALHEIRO LG, HENRY M, …, BRETAGNOLLE V., … , POTTS SG. 2015. Delivery of crop pollination services is an insufficient argument for wild pollinator conservation. Nature Communications. 2015, 6, 7414
MARREC, R., BADENHAUSSER, I., BRETAGNOLLE, V., BÖRGER, L., RONCORONI, M.-L., GUILLON, N. & GAUFFRE, B. 2015. Crop succession and habitat preferences drive the distribution and abundance of carabid beetles in an agricultural landscape. Agriculture Ecosystem and the Environment. 199: 282-289
PERRONNE R., LE CORRE V., BRETAGNOLLE V., GABA S. 2015. Stochastic processes and crop types shape weed community assembly in arable fields. Journal of Vegetation Science. 2015, 26(2), 348–359
PETIT S, MUNIER-JOLAIN N, BRETAGNOLLE V, BOCKSTALLER C, GABA S, CORDEAU S, LECHENET M, MÉZIÈRE D, COLBACH N. 2015. Ecological intensification through pesticide reduction: weed control, weed biodiversity and sustainability in arable farming. Environmental Management (Reconciling environment and production in managed ecosystems: is ecological intensification a solution?)
POWOLNY T., ERAUD C., MASSON, JD., BRETAGNOLLE V. 2015. Vegetation structure and inter-individual distance affect intake rate and foraging efficiency in a granivorous forager, the Eurasian Skylark Alauda arvensis. Journal of Ornithology. 2015, 156, 569-578
REQUIER F., ODOUX J.-F., TAMIC T., MOREAU N., HENRY M., DECOURTYE A., BRETAGNOLLE V. 2015. Honey bee diet in intensive farmland habitats reveals an unexpectedly high flower richness and a major role of weeds. Ecological Applications. 2015, 25, (4), 881-890 (PDF)
ROLLIN, O., BRETAGNOLLE, V., FORTEL, L., GUILBAUD, L. & HENRY, M. 2015. Habitat, spatial and temporal drivers of diversity patterns in a wild bee assemblage. Biodiversity & Conservation 24: 1195-1214
SANTANGELI A., ARROYO B., MILLON A., BRETAGNOLLE V. 2015. Identifying effective actions to guide volunteer-based and nationwide conservation efforts for a ground-nesting farmland bird. Journal of Applied Ecology. 2015, 52, 1082-1091
BERTHET E.T.A., BRETAGNOLLE V., SEGRESTIN B. 2015. Surmonter un blocage de l'innovation par la conception collective. Cas de la réintroduction de luzerne dans une plaine céréalière. Fourrages. 2014, 217, 13-21 (PDF).
Publications de 2014
BOILEAU N., BRETAGNOLLE V. 2015. Post-fledging dependence period in the Eurasian Kestrel (Falco tinnunculus) in Western France. Journal Raptor Research. 2014, 48, (3), 248-256 (PDF).
BRODIER S., AUGIRON S., CORNULIER T., BRETAGNOLLE V. Local improvement of skylark and corn bunting population trends on intensive arable landscape: a case study of the conservation tool Natura 2000. Animal Conservation. 2014, 17, 204-216 (PDF).
CLOUGH Y., EKROOS J., BÁLDI A., BATÁRY P., BOMMARCO R., GROSS N., HOLZSCHUH A., HOPFENMÜLLER S., KNOP E., KUUSSAARI M., LINDBORG R., MARINI L., ÖCKINGER E., POTTS S., POYRY J., ROBERTS S., STEFFAN-DEWENTER I., SMITH H. Density of insect-pollinated grassland plants decreases with increasing surrounding land-use intensity. Ecology Letters. 2014, 17, 1168-1177 (PDF).
GABA S., COLLAS C., POLWONY T., BRETAGNOLLE F., BRETAGNOLLE V. Skylarks trade size and energy content in weed seeds to maximize total ingested lipid biomass. Behavioural Processes. 2014, 108, 142-150 (PDF).
GAUFFRE B., BERTHIER K., INCHAUSTI P., CHAVAL Y., BRETAGNOLLE V., COSSON J. F. Short-term variations in gene flow related to cyclic density fluctuations in the common vole. Molecular Ecology. 2014, 23, 3214-3225 (PDF).
HENRY M., BERTRAND C., LE FEON V., REQUIER F., ODOUX J.-F., AUPINEL P., BRETAGNOLLE V., DECOURTYE A. Pesticide risk assessment in free-ranging bees is weather and landscape dependent. Nature Communications. 2014, 5, 4359 (PDF).
JIGUET F., BRETAGNOLLE V. Sexy males and choosy females on exploded leks: correlates of male attractiveness in the Little Bustard. Behavioural Processes. 2014, 103, 246-255 (PDF).
LE REST K., PINAUD D., MONESTIEZ P., CHADOEUF J., BRETAGNOLLE V. Spatial leave-one-out cross-validation for variable selection in the presence of spatial autocorrelation. Global Ecology and Biogeography. 2014, 23, 811-820 (PDF).
LECHENET M., BRETAGNOLLE V., BOCKSTALLER C., BOISSINOT F., PETIT M.-S., PETIT S., MUNIER-JOLAIN N. M. Reconciling pesticide reduction with economic and environmental sustainability in arable farming. Plos One. 2014, 9, (6) e97922 (PDF).
MARREC R., BADENHAUSSER I., BRETAGNOLLE V., BÖRGER L., RONCORONI M., GUILLON N., GAUFFRE B. Crop succession and habitat preferences drive the distribution and abundance of carabid beetles in an agricultural landscape. Agriculture, Ecosystems and Environment. 2014, 199, 282-289 (PDF).
ODOUX J. F., AUPINEL P., GATEFF S., REQUIER F., HENRY M., BRETAGNOLLE V. ECOBEE: a tool for long-term bee colony monitoring at landscape scale in West European intensive agroecosystems. Journal of Apicultural Research. 2014, 53, (1), 57-66 (PDF).
PINOT A., GAUFFRE B., BRETAGNOLLE V. The interplay between seasonality and density: consequences for female breeding decisions in a small cyclic herbivore. BMC Ecology. 2014, 14, 1, 17-33 (PDF).
POWOLNY T., BRETAGNOLLE V., AGUILAR A., ERAUD C. Sex-related differences in the trade-off between foraging and vigilance in a granivorous forager. Plos One. 2014, 9, (7), e101598 (PDF).
RAYMOND L., SARTHOU J.-P., PLANTEGENEST M., GAUFFRE B., LADET S., VIALATTE A. Immature hoverflies overwinter in cultivated fields and may significantly control aphid populations in autumn. Agriculture Ecosystems & Environment. 2014, 185, 99-105 (PDF).
STERNALSKI, A., BAVOUX, C., BURNELEAU, G. & BRETAGNOLLE, V. Philopatry, natal and postnatal dispersal in a sedentary population of Marsh Harriers Circus aeruginosus. Journal of Zoology.
STERNALSKI A., BLANC J.-F., AUGIRON S. ROCHETEAU R., BRETAGNOLLE, V. Comparative breeding performance of marsh harrier along a gradient of land-use intensification, and implications for population management. Ibis. (IF: 2.430)
ODOUX J.F., AUPINEL P., GATEFF S., REQUIER F., HENRY M., BRETAGNOLLE V. ECOBEE: a tool for long-term bee colony monitoring at landscape scale in West European intensive agrosystems. Journal of Apicultural Research. (IF : 1.531)
 MAIRE V., SOUSSANA J.F., GROSS N., BACHELET B., PAGES L., MARTIN R., REINHOLD T., WIRTH C., HILL D. Plasticity of plant form and function sustains productivity and dominance along environment and competition gradients. A modeling experiment with GEMINI, Ecological modelling. (IF: 2.326)
BLANC J.-F., STERNALSKI A., BRETAGNOLLE V. Extreme plumage variability in a Western Marsh harrier (Circus a. aeruginosus) population from central western France. British Birds. In press
STERNALSKI A., MOUGEOT F., BRETAGNOLLE V. Phenotypic variation in nestlings of a bird of prey under contrasting breeding and diet conditions. Biological Journal of the Linnean Society, 2012, 107 (4): 799-812. (IF: 2.193)
STERNALSKI A., MOUGEOT F., PEREZ-RODRIGUEZ L., BRETAGNOLLE V. Carotenoid-Based Coloration, Condition, and Immune Responsiveness in the Nestlings of a Sexually Dimorphic Bird of Prey. Physiological and Biochemical Zoology, 2012, 85 (4): 364-375. (IF: 2.201)
STERNALSKI A., MOUGEOT F., BRETAGNOLLE V. Adaptive significance of permanent female mimicry in a bird of prey. Biology Letters, 2012, 8 (2) 167-170. (IF: 3.762)
STERNALSKI A., MOUGEOT F., BRETAGNOLLE V. Carotenoid limitation and allocation priorities in asynchronous raptor nestlings. Biological Journal of the Linnean Society, 2012, 105 (1): 13-24. (IF: 2.193)
SCHALLER N., LAZRAK G., MARTIN P., MARI J.F., AUBRY C., BENOIT M. Combining farmers' decision rules and landscape stochastic regularities for landscape modelling. Landscape Ecology, 2012, 27 (3): 433-446. (IF 3.061)
POWOLNY T., ERAUD C., BRETAGNOLLE V. Group size modulates time budget and foraging efficiency in captive Skylarks, Alauda arvensis. Journal of Ornithology, 2012, 153 (2): 485-490. (IF: 1.636)
PETIT S., FRIED G. Patterns of weed co-occurrence at the field and landscape level. Journal of Vegetation Science, 23 (6): 1137-1147. (IF 2.770)
ODOUX J.F., FEUILLET A., AUPINEL P., LOUBLIER Y., TASEI J.N., MATEESCU C. Territorial biodiversity and consequences on physico-chemical characteristics of pollen collected by honey bee colonies. Apidologie, 2012, 43 (5): 561-575 (IF 2.266)
HENRY M., BEGUIN M., REQUIER F., ROLLIN O., ODOUX J.F., AUPINEL P., APTEL J., TCHAMITCHIAN S., DECOURTYE A. A Common Pesticide Decreases Foraging Success and Survival in Honey Bees. Science, 2012, 336 (6079) : 348-350. (IF: 31.201)
HENRY M., BEGUIN M., REQUIER F., ROLLIN O., ODOUX J.F., AUPINEL P., APTEL J., TCHAMITCHIAN S., DECOURTYE A. Response to Comment on « A Common Pesticide Decreases Foraging Success and Survival in Honey Bees ». Science, 2012, 337, Issue: 6101. (IF: 31.201)
DURY J., SCHALLER N., GARCIA F., REYNAUD A., BERGEZ J.E. Models to support cropping plan and crop rotation decisions. A review. Agronomy for sustainable development, 2012, 32 (2): 567-580. (IF 3.330)BERTHET E., BRETAGNOLLE V., SEGRESTIN B. 
BERTHET E., BRETAGNOLLE V., SEGRESTIN B. Analyzing the Design Process of Farming Practices Ensuring Little Bustard Conservation: Lessons for Collective Landscape Management. Journal of sustainable agriculture, 2012, 36 (3) Special Issue: 319-336. (IF: 0.673)
BENOIT M., RIZZO D., MARRACCINI E., MOONEN AC, GALLI M., LARDON S., RAPEY H., THENAIL C., BONARI E. Landscape agronomy: a new field for addressing agricultural landscape dynamics. Landscape Ecology, 10 (27): 1385-1394. (IF: 3.061)
BELLANGER S., GUILLEMIN J.-P., BRETAGNOLLE V., DARMENCY H. Centaurea cyanus L. as a biological indicator of segetal species richness in arable fields. Weed Research, 2012, 52 (6): 551-563. (IF: 1.924)
BADENHAUSSER I., GOUAT M., GOARANT A., CORNULIER T., BRETAGNOLLE V. Spatial autocorrelation in farmland grasshopper (Orthoptera: Acrididae) assemblages in Western France Environmental Entomology, 2012, 41 (5): 1050-1061. (IF: 1.561)
BADENHAUSSER I., CORDEAU S. Sown grass strip – A stable habitat for acridids in dynamic agricultural landscapes. Agriculture, Ecosystem and Environment, 2012, 159: 105-111. (IF: 3.004)
BADENHAUSSER I. Estimation d'abondance des criquets (Orthoptera: Acrididae) dans les ecosystems prairiaux. Annales de la Société Entomologique de France, 2012, 48 (3-4) : 397-406. (IF : 0.537)
ALIGNIER A., BRETAGNOLLE V., PETIT, S. Spatial patterns of weeds along a gradient of landscape complexity. Basic and Applied Ecology, 2012, 13 (4): 328-337. (IF : 2.669)
GUERRERO I., MORALES M., ONATE J., AAVIK T., BENGTSSON J., BERENDSE F., CLEMENT LW., DENNIS C., FLOHRE A., GEIGER F., HAWRO V., INCHAUSTI P., KALAMEES A., KINKS R., LIIRA J., MELENDEZ L., PART T., THIES C., TSCHARNTKE T., OLSZEWSKI A., WEISSER Taxonomic and functional diversity of farmland bird communities across Europe: effects of biogeography and agricultural intensification. Biodiversity and conservation, 2011, 20 (14): 3663-3681. (IF: 2.238)
GEIGER F., BENGTSSON J., BERENDSE F., WEISSER W.W., EMMERSON M., MORALES M.B., CERYNGIER P., LIIRA J., TSCHARNTKE T., WINQVIST C., EGGERS S., BOMMARCO R., PART T., BRETAGNOLLE V., PLANTEGENEST M., CLEMENT L.W., DENNIS C., PALMER C., ONATE J.J., GUERRERO I Persistent negative effects of pesticides on biodiversity and biological control potential on European farmland (vol 11, pg 97, 2010). Basic and Applied Ecology, 2011, 12: 386-387. (IF: 2.669)
GARCIA J.T., ALDA F., TERRAUBE J., MOUGEOT F., STERNALSKI A., BRETAGNOLLE V., ARROYO B. Demographic history, genetic structure and gene flow in a steppe-associated raptor species. BMC Evolutionary Biology, 2011, 11 (1): 233. (IF: 3.521)
GARCIA J.T., MAÑOSA S., MORALES M.B., PONJOAN A., GARCIA DE LA MORENA E.L., BOTA G., BRETAGNOLLE V., DAVILA J.A. Genetic consequences of INTERGLACIAL isolation in a steppe bird. Molecular Phylogenetics and Evolution, 2011, 61 (3): 671-676. (IF: 3.609)
FLOHRE A., FISCHER C., AAVIK T., BENGTSSON J., BERENDSE F., BOMMARCO R., CERYNGIER P., CLEMENT L.W., DENNIS C., EGGERS S., EMMERSON M., GEIGER F., GUERRERO I., HAWRO V., INCHAUSTI P., LIIRA J., MORALES M.B., ONATE J.J., PART T., WEISSER W.W., WINQVIST C., Agricultural intensification and biodiversity partitioning in European landscapes comparing plants, carabids, and birds. Ecological Applications, 2011, 21: 1772-1781. (IF: 5.102)
CORDEAU S., REBOUD X., CHAUVEL B. Farmers fears and agro-economic evaluation of sown grass strips in France. Agronomy for Sustainable Development, 2011, 31: 463-473. (IF 3.330)
CARSLAKE D., CORNULIER T., INCHAUSTI P., BRETAGNOLLE V. Spatio-temporal covariation in abundance between the cyclic common vole Microtus arvalis and other small mammal prey species. Ecography, 2011, 34 (2): 327–335. (IF: 4.188)
BUNNEFELD N., BÖRGER L., VAN MOORTER B., ROLANDSEN C.M., DETTKI H., SOLBERG E.J., ERICSSON G. A unified behavioural and geographical approach for migration: quantifying individual, regional and yearly differences. Journal of Animal Ecology, 2011, 80(2): 466-476. (IF: 4.937)
BRETAGNOLLE V., VILLERS A., DENONFOUX L. CORNULIER T., INCHAUSTI P., BADENHAUSSER I. Rapid recovery of a depleted population of Little Bustards Tetrax tetrax following provision of alfalfa through an agri-environment scheme. Ibis, 2011, 153: 4-13. (IF: 2.430)
BARRAQUAND, F., MARTINET, V. Biological conservation in dynamic agricultural landscapes: Effectiveness of public policies and trade-offs with agricultural production. Ecological Economics, 2011, 70, 910-920. (IF: 2.713)
BAMIERE L., HAVLIK P., JACQUET F., LHERM M., MILLET G., BRETAGNOLLE V. Farming system modelling for agri-environmental policy design: the case of a spatially non-aggregated allocation of conservation measures. Ecological Economics, 2011, 70: 891–899. (IF: 2.713)
VILLERS A., MILLON A., JIGUET F., LETT J.M., ATTIE C., MORALES M.B., BRETAGNOLLE V. Migration of wild and captive-bred Little Bustards Tetrax tetrax: releasing birds from Spain threatens attempts to conserve declining French populations. Ibis, 2010, 152 (2): 254-261. (IF: 2.430)
STERNALSKI A., MOUGEOT F., ERAUD C., GANGLOFF B., VILLERS A., BRETAGNOLLE V. Carotenoids in nestling Montagu's harriers: variations according to age, sex, body condition and evidence for diet-related limitations. Journal of Comparative Physiology B, 2010, 180: 33-43. (IF: 1.966)
STERNALSKI A., BRETAGNOLLE V. Experimental evidence of specialised phenotypic roles in a mobbing raptor. Behavioural Ecology and Sociobiology, 2010, 64: 1351-1361. (IF: 3.179)
MEISS H., MEDIENE S., WALDHARDT R., CANEILL J., BRETAGNOLLE V., REBOUD X., MUNIER-JOLAIN N. Perennial lucerne affects weed community trajectories in grain crop rotations. Weed Research, 2010, 50 (4): 331-340. (IF: 1.924)
LAZRAK, E.G., MARI, J.F., BENOIT, M. Landscape regularity modelling for environmental challenges in agriculture. Landscape Ecology, 2010, 25: 169-183. (IF 3.061)
GEIGER F., BENGTSSON J., BERENDSE F., WEISSER W.W., EMMERSON M., MORALES M.B., CERYNGIER P., LIIRA J., TSCHARNTKE T., WINQVIST C., EGGERS S., BOMMARCO R., PART T., BRETAGNOLLE V., PLANTEGENEST M., CLEMENT L.W., DENNIS C., PALMER C., ONATE J.J., GUERRERO Persistent negative effects of pesticides on biodiversity and biological control potential on European farmland (vol 11, pg 97, 2010). Basic and Applied Ecology, 2010, 11: 97-105. (IF: 2.669)
GAUCHEREL, C., HOUET, T. Preface to the selected papers on spatially explicit landscape modelling: current practices and challenges. Ecological Modelling, editorial, 2010, 220 (24): 3477-3480. (IF 2.326)
GABA S., CHAUVEL B., DESSAINT F., BRETAGNOLLE V., PETIT S. Weed species richness in winter wheat increases with landscape heterogeneity. Agriculture, Ecosystems and Environment, 2010, 138 (3-4): 318-323. (IF: 3.004)
CORDEAU S., REBOUD X., CHAUVEL B. Relative importance of farming practices and landscape context on the weed flora of sown grass strips. Agriculture, Ecosystems & Environment, 2010, 139: 595-602. (IF 3.004)